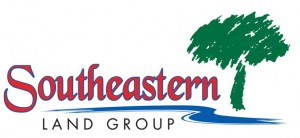 On October 1, 2015, AlaLandCo officially changed its name to Southeastern Land Group. Our name change coincided with an expansion into multiple states. Southeastern Land Group is now licensed to offer land brokerage in Alabama, Mississippi, Georgia, Florida and Tennessee.
Our new name is NOT related to a merger or acquisition; we had been planning the name change and re-branding for months beforehand. We are the same people, offering the same great service now to an even larger area.
The new name has been well-received, and our clients have been very pleased. We have implemented some new advertising that has helped the transition be a success. The Land Show with Dave Milton is a weekly radio show that is available to about 75% of Alabama, with podcasts available for those who cannot hear it live. We continue to build our strong online presence, and you can find our ads monthly in several key regional outdoor magazines. Our new app, TerraPlat,  makes your search for land easier and more efficient.
We invite you to check back with us often on our website  for new property listings and informative blog articles, you can also follow us on our company Facebook page. Please feel free to contact any of the great agents on our team, and let us know how we can be helpful with any of your land buying or selling needs. Southeastern Land Group looks forward to the opportunity to serve you.
Written by: Jonathan Goode– Accredited Land Consultant (ALC) with Southeastern Land Group is a licensed broker in Alabama and Mississippi