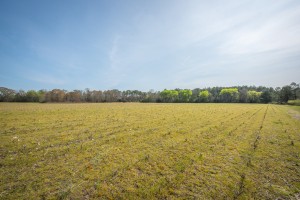 You need to do these 3 things RIGHT NOW if you have decided to put your piece of rural land on the market. Before you let your agent advertise your tract of land on the open market, there are a few things that will help you get and keep top dollar when your property sells. This list is not exhaustive, but doing these few things will generally increase your profit and expedite your sales process.
1. Contact your accountant- "Why do this before I sell?" A short consultation with your accountant will help you decide if now is the right time for you to sell your land. There are often tax consequences associated with selling a piece of rural real estate that is not your primary residence. You may be subject to capital gains tax, and that rate varies based on your income. Your accountant can also offer strategies that may help you minimize or defer your tax liability.
2. Secure Deeded Access- This is a non-negotiable item for sellers looking to get top-dollar for a piece of property. Banks will generally not loan money on a property that does not have legal access. Ideally you will be able to get a permanent easement if your property does not have direct road access. Shoot for a 30' to 60' easement that will allow for utilities to be run along the right of way. At a minimum you need a legal easement with the right of ingress and egress at all times, and one that will convey to subsequent owners. You will need the help of an attorney to advise you on the best way to obtain the easement if you cannot work it out yourself. A lack of deeded access may cut your property value in half, and that isn't an exaggeration.
3. Clear Internal Roads- Prospective buyers must have a way to see the property. "You can't sell what you can't show." is a maxim we preach to landowners. Spending a little time and money clearing the trails will often make the difference in how a buyer responds to your property. Make the trails 6' wide so that your land broker can use their UTV to show the property. It makes the process more enjoyable for buyers, and will increase their willingness to pay market price for your land.
There are other considerations that must be made when selling rural land, but these 3 things will give you a running head start at the process. Each property and situation is different, which is why having a trusted real estate broker is essential to the process. Selling land is something most people do only once or twice in their life. It is wise to make sure that you and your property are ready before you put it on the open market. I hope these tips help you get top-dollar when the time comes for you to sell your property.
Written by: Jonathan Goode is an Accredited Land Consultant (ALC) with Southeastern Land Group, and is a licensed broker in Alabama and Mississippi